6 years ago
Sex tape scandal French star features in one of the weirdest football photos ever
Mathieu Valbuena - the player Karim Benzema allegedly blackmailed over a sex tape - is not a tall man. He stands at a pocket-sized 5ft 5.
He is diminutive, but not outrageously so. There are plenty of footballers out there who are in the same ball park. However, Valbuena has a habit of looking far shorter on the pitch...
Advertisement
Perhaps it is his hunched demeanour or maybe he's just not a friend to the camera, but he often resembles a borrower in mid-game snaps.
Never more so than when France played Belgium in 2013. The playmaker was photographed next to Marouane Fellaini and Vincent Kompany - both 6ft 4 - and image makes him look about 3ft tall...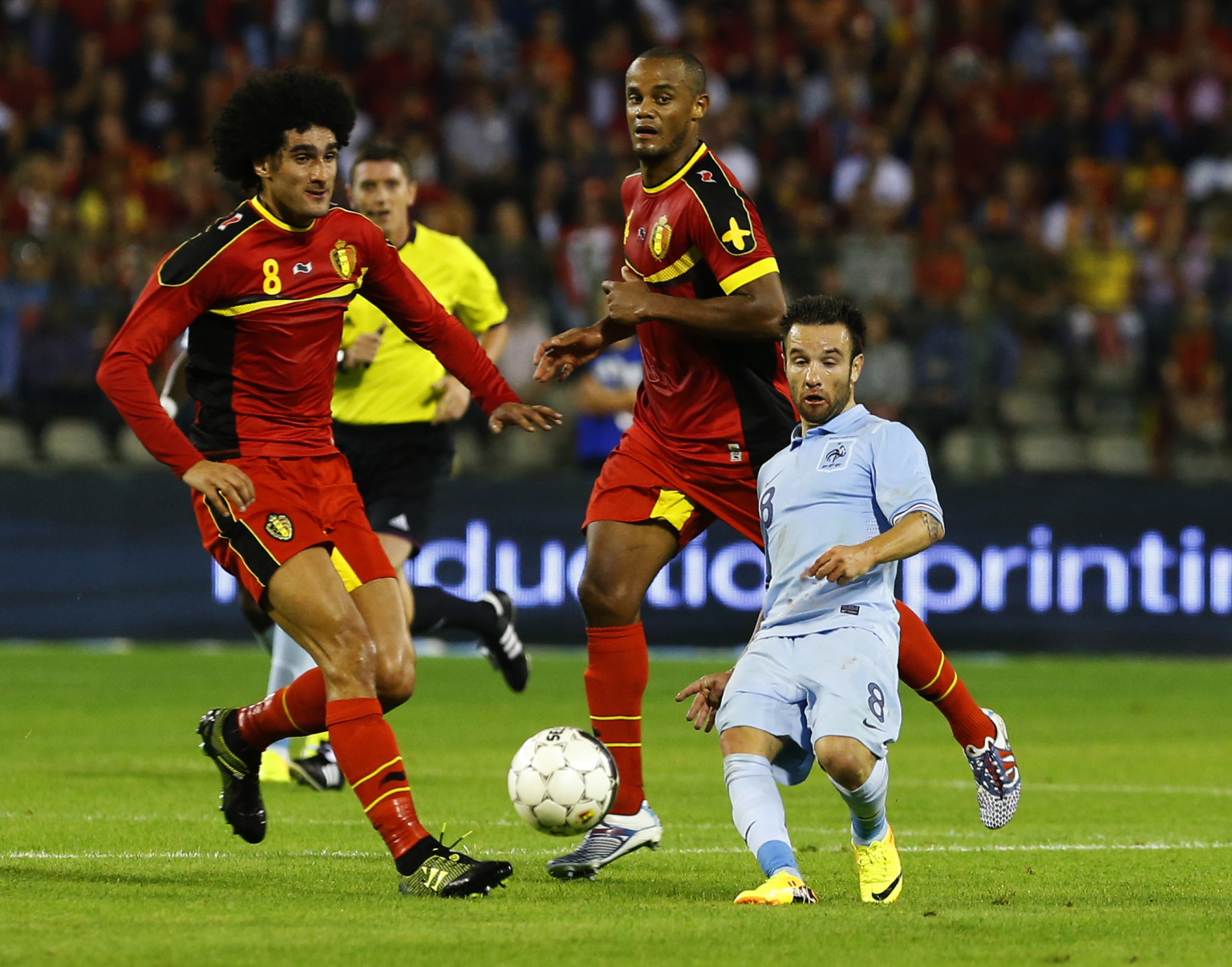 It's a trick of perspective of course. Frenchman happens to be leaning back whilst playing a pass, which distorts his stature compared to the giants around him.
It's a little bit like the images below of a gangly Zlatan Ibrahimovic (6ft 4) making Bastian Schweinsteiger (6ft) look like a bit of a midget...
Advertisement
Or Messi in the Champions League final in 2009, resembling a young child who has been allowed to play with the adults...
And of course Per Mertesacker (6ft 6) is always good for a laugh when standing next to mere mortals...
Advertisement
But no one can quite compare to Valbuena, who is the king of comedy snaps. It very much looks like Fifa were taking the p*ss when they allocated a suspiciously tall mascot to him for France's game with Germany in 2014...
To his credit, the Lyon midfielder didn't seem to mind. A similar situation occurred with Wesley Sneijder (5ft 6), and he wasn't having any of it...
Advertisement