4 years ago
Devin Toner: Leinster culture does not need to be reviewed
Ireland and Leinster second-row Devin Toner has said that his province's culture does not need to be reviewed in the wake of two end-of-season incidents.
The IRFU sanctioned Leinster flanker Sean O'Brien on Monday following its investigation into 'an incident of inappropriate behaviour' last month after the province's PRO14 final win whilst there was also said to be a separate incident between a former player and an academy prospect at a post-season celebration.
Advertisement
The IRFU said in a statement that O'Brien has expressed deep regret about the incident and added that he has been sanctioned in line with the provisions of his contract.
However, questions have been raised over the values of the club and Toner has said that mistakes were made but that the culture of the club is in a good place.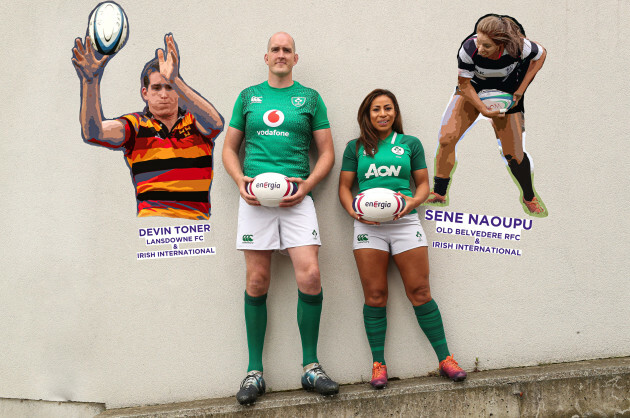 "I don't think there's a need to review anything, to be honest. It is a player-driven thing," said Toner at an Energia event where the company announced their new sponsorship of both the men's and women's All-Ireland league.

"The people that have been involved know that it's not what they do, and it's not what we do. There have been apologies and they're two isolated incidents, and that very rarely happens."
Advertisement
The perpetrator of the incident with the academy player was invited along to a club event the following day and was even brought on stage but Toner said that those matters are out of his control.
"It could have been handled a bit differently but, again, I'm not in the position to be doing that as well."
With regards to matters on the pitch, Ireland gathered in Carton House last week for the first of many pre-World Cup mini-camps and Toner has said that the squad have wasted no time in getting back on the pitch after a disappointing Six Nations campaign.
"It's everything. We're doing conditioning and running, doing a bit of D, tackling and everything," added Toner.

"I was talking to Simon (Easterby) on Monday and said 'when are we doing line-outs?'
'Tomorrow'! Usually you get a week or two before you get into rugby stuff. But obviously we want to get everything in."
Advertisement