1 year ago
Sene Naoupu keen to move on from 2019 Six Nations
Sene Naoupu is a lot of different things to a lot different people. 
Touch player. Sevens player. Leinster player. Ireland captain. MD of SportsGaff. Ambassador. Barbarian.
Barbarian is the latest honour bestowed on a player who is many respects has seen it all and done it all but she is still very much refreshed by new experiences.
"It was an amazing week," said Naoupu.

"Every day we were doing something great with the team and getting to know each other. Even during the week we were able to amalgamate with the guys and train with them and the post match was with them which was also special.

"Personally, it was great to work alongside Anna Richards who was a bit of a hero growing up. I looked up to her so to have her coach me was fantastic and it was just great to be in a team full of girls that really loved the game."
It's been a season of milestones for Naoupu who also captained Ireland for the first time last year, nearly a decade after first lining up for Galwegians in 2009.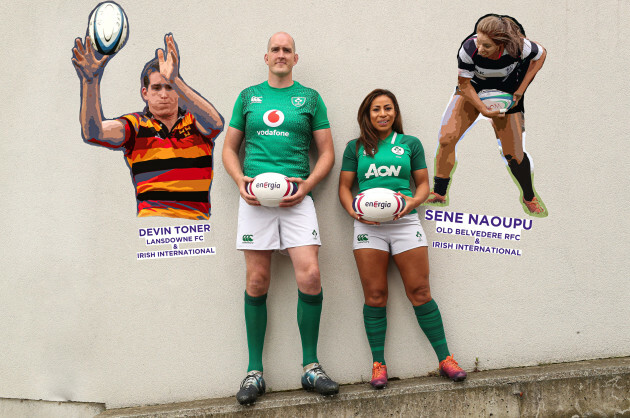 Advertisement
The New Zealander has come a long way over the course of the last decade but she admitted that the team's performance triumphed any personal joy she took from the occasion.
"Certainly was a special moment," said Naoupu.

"Those sorts of things are not about me but it was just more about how we would come together and perform in the absence of our captain Ciara Griffin.

"We were just grateful that everyone could pull together and we could give a performance that we could stand over and thankfully we did."
Ireland's fortunes took a down turn in the new year with just one win from five in the Six Nations but Naoupu insists that the squad have returned to the training ground and are keen to make amends for what was an otherwise lacklustre tournament.
"Yeah we basically had everyone coming for us after our performance at Twickenham but it was always going to be a challenge. It's at a time were women's teams and unions are stepping up and it was just something that you take the learnings from and we certainly have been doing some work since then on improving ourselves as individuals doing skills sessions.

"It's important for us. The talent is there with girls coming through it's just a matter of ensuring that we are putting in our performances."
Energia, one of Ireland's leading energy suppliers,  announced its official partnership with the Irish Rugby Football Union (IRFU). This five-year partnership will see Energia become Official Energy Partner to Irish Rugby and title sponsor of both the Men's and Women's All Ireland League (AIL) competitions.