1 year ago
Transfer report card: Grading the moves of the Premier League contenders
Is it a top two or a top six?
It depends how you look at it really. Manchester City and Liverpool finished at least 25 points ahead of Tottenham, Arsenal, Chelsea and Manchester United but Leicester City's freak 2016 winning season aside, it's been the same six clubs that are on top of the pile come May.
The summer is their chance to reboot and retool. Their opportunity to add to their squad, replace those that have departed and shift those players that are no longer required.
There is less than a month to go before the Premier League's transfer deadline of August 8th and here we look at each club's summer thus far and give them a grade on an A-F scale, starting with the two-time defending champions Manchester City.
Manchester City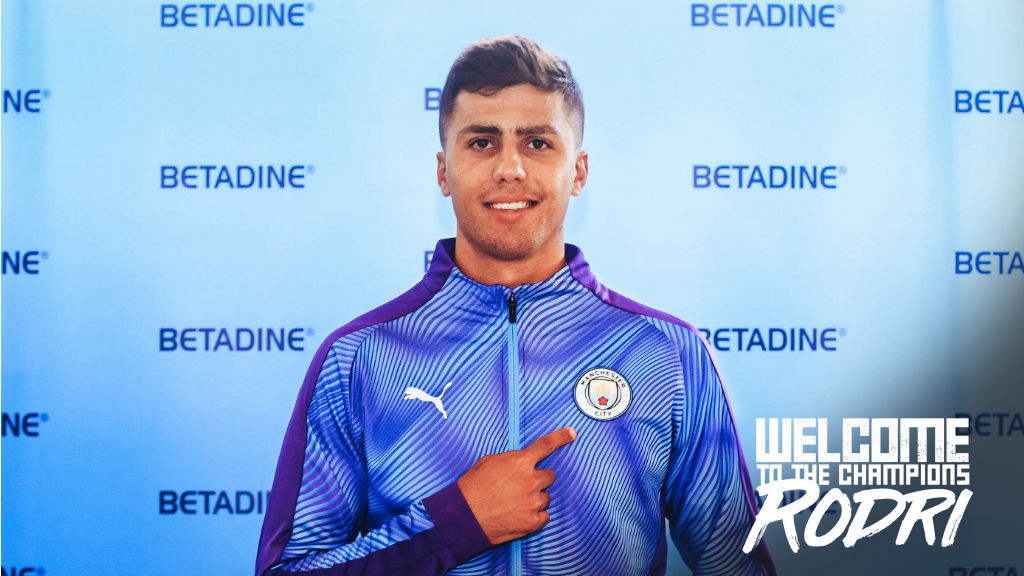 Signings:
1 July 2019 DF — Oscar Tarensi - Espanyol - Undisclosed
3 July 2019 DF – Angeliño - P.S.V. Eindhoven  - £5,350,000
4 July 2019 MF  Rodri - Atlético Madrid - £62,800,000
7 July 2019 MF – Samuel Edozie - Millwall - Undisclosed
9 July 2019 FW —  Morgan Rogers - West Bromwich Albion - £4,000,000
9 July 2019 GK –  Zack Steffen - Columbus Crew - £7,000,000 
Grade: B+
If it's not broke don't fix it but it's hard to pick too many areas in this Manchester City team that really need improving. They had a major red flag with Claudio Bravo  and they brought in Ederson. Kevin de Bruyne went down multiple times last season and Bernardo Silva flourished. They spent £60m on Riyad Mahrez and he started just 14 games.
City operate in a different financial stratosphere to just about any team in the league but the big takeaway for them this summer has basically been the addition of Rodri and the loss of captain Vincent Kompany.
We'll start with Rodri. City bought the midfielder for a club record £62.8m and it's a proactive signing as they look to the Spaniard to be the long term replacement for Fernandinho. Rather than wait for Fernandinho to retire, move or regress, they've gone out and secured a player that City director of football Txiki Begiristain described as a perfect fit for the club's midfield.
He was the top tackler in La Liga last season, he has a long ball conversion rate of 71% compared to Fernandinho's 59% and he has Begiristain's and Guardiola's approval. We're sold.
The caveat of course is it's easy to give kudos to a team that has more money than god but it's still a great pickup nevertheless.
With regards to Kompany he has been one of the best players in the history of the club and will naturally be missed on the pitch and in the dressing room. The fact they have yet to replace him is the only thing preventing them from getting an A here as John Stones and Nicolas Otamendi have made numerous high profile errors that would leave you to think it could cost them at some point.
Angelino may provide some competition for Ben Mendy and Oleksander Zinchenko, and if he does, it should knock their grade that much higher.
Liverpool  
Signings: 1 July 2019 DF — Sepp van den Berg - PEC Zwolle - £1,300,000
Grade: A
They've taken a flier on 17-year-old defender Sepp van den Berg who we really won't be able to judge for a few more years with Virgil van Dijk, Dejan Lovren, Joe Gomez and Joel Matip all firmly ahead of him in the centre-back pecking order.
Liverpool get an A here because they haven't meddled too much with a Champions League winning side. They lost Daniel Sturridge and Danny Ings (third and fourth choice strikers), Alberto Moreno (perennial liability) and Rafael Camacho (played just two games).
If Camacho progresses into a great player then it might come back to bite them but there's not an awful lot of time available on the right side with Trent Alexander-Arnold and Mohamed Salah both pivotal to Liverpool's success.
Liverpool are an A caliber team and it's hard to see that changing in the coming months regardless of what they do between now and the deadline.
Tottenham
Signings: 
1 July 2019 CF - Kion Etete - Notts County - Undisclosed
2 July 2019 FW - Jack Clarke - Leeds United - £10,000,000 
2 July 2019 CM - Tanguy Ndombele - Lyon - £55,000,000
Grade: B+
Etete and Clarke are very much prospects for the future but Ndombele is a major signing for Spurs in an area they've long needed to address.
The absence of Mousa Dembele was glaring during the second-half of last season and in Ndombele they now have one of Europe's best young midfielders that should give the North Londoners a huge amount of dynamism in the middle of the park.
Their front four of Harry Kane, Dele Alli, Christian Eriksen and Heung-Min Son is as good as any in football, not to mention Lucas Moura, and they're defence is still very solid with the likes of Davinson Sanchez, Toby Alderweireld and Jan Vertonghen, but they're probably still short one midfielder as it's hard to see any one of Victor Wanyama, Eric Dier, Moussa Sissoko or Harry Winks nailing down an unquestioned spot in the first team.
Maybe they consider finding a similar replacement to Fernando Llorente. Maybe they consider seeking an upgrade on Kieran Trippier and Serge Aurier.
But Spurs did very well to land Ndombele who looks every bit of the real deal.
Arsenal 
Signings:
2 July 2019 LW - Gabriel Martinelli - Ituano - £6,000,000 - First team 
2 July 2019 GK  - James Hillson - Reading - Free transfer -Academy 
8 July 2019 CB - Jason Sraha - Chelsea - Free transfer - Academy 
8 July 2019 AM - Cătălin Cârjan - Viitorul Domnesti - Free transfer
Grade - D
Arsenal cleared out the likes of Stephan Lichtsteiner, David Ospina, Danny Welbeck and Petr Cech this summer, players that clearly were on the outer of Unai Emery's plans, while they also lost Aaron Ramsey to Juventus, and so far all they have been able to do is bring in Gabriel Martinelli.
Their top five players in terms of appearances last season were as follows - Pierre-Emerick Aubameyang. Granit Xhaka, Sokratis Papastathopoulos, Shkodran Mustafi, Alexander Lacazette - only two of those players you can really bank on game to game.
They need some more midfielders, they could desperately use a player like Kieran Tierney with the jury still very much out on Sead Kolasinac and Nacho Monreal at left-back, they need new centre-backs, a right-back replacement for the oft injured Hector Bellerin, Wilfried Zaha to pair with Lacazette and Aubameyang if they can and so far they have Martinelli with less than a month to go before he deadline.
They're an abomination.
Chelsea 
Signings: 
17 MF - Mateo Kovačić - Real Madrid - 1 July 2019 - £40,500,000
MF - Christian Pulisic - Borussia Dortmund - 2 January - £58 million
Grade: B -
This is tricky. How do you assign a grade to a club that is under a two window transfer ban? It's difficult but under difficult circumstances Chelsea and Frank Lampard are coping as well as can be expected.
They've brought in Mason Mount and Tammy Abraham back off loan, they've added Mateo Kovacic and Christian Pulisic, but ultimately, they've lost Eden Hazard, one of the very best players the club has ever had.
A lot of this depends on Pulisic. Injury to Hudson-Odoi and the departure of Hazard should give the 20-year-old American plenty of opportunity next season but he's never scored more than five goals in each of his last three Bundesliga campaigns with Dortmund.
Kovacic is solid but has yet to really pull up any trees from the ground as Chelsea enter the season with no real expectations but a whole load of questions. Lampard looks like a man with the answers but plenty of Chelsea managers have looked the part before.
They're placing a lot of faith in Pulisic and he'll very much need to start filling his own boots before he can even think of following Hazard's footsteps.
Manchester United
Signings: 
1 July 2019 - MF - Daniel James - Swansea City - Undisclosed
1 July 2019 - DF - Aaron Wan-Bissaka - Crystal Palace - Undisclosed
Grade: D+
Daniel James is very much a prospect and must be given time but yet again United go after a winger when they have a side that would struggle to stop a nosebleed, much less a gaping wound at the back.
This United side corkscrewed their way into a messy, violent finish to the season and the only concrete move they have made to make amends has been the addition of Wan-Bissaka.
The England defender looks like a future star and a great signing but it's nowhere near enough to a side that extended Chris Smalling's, Ashley Young's and Phil Jones' contracts last season.
They have one centre-back in Victor Lindelof that you might be able to trust. Fred and Nemanja Matic both look like busted flushes at this stage. Ander Herrara is gone. Alexis Sanchez is still there.
They have major decisions to make around the futures of Paul Pogba and Romelu Lukaku and don't look like they have any idea of where they're going with regards to those two, much less who they could bring in on three weeks notice if they were to leave.
They're linked with everyone and yet you never have the confidence that they can land who they should.
They have a ton of money and almost no sense and for whatever reason are rewarding players with new contracts that they should have culled a long time ago.
There's one thing in extending contracts to protect assets but you only harm yourself if you don't move said assets.
United have been hesitant to press the reset button even though this was a team that was in freefall at the end of last season.
They have the resources, tradition and prestige but are running out of time quickly.