6 years ago
This FIFA 17 glitch lets you score a goal pretty much every single time
How annoying is it when your mate has a surefire tactic for scoring on FIFA?
They've probably drilled the routine endlessly and then they sit there smug as fuck as they unleash it on you - time and time and time again.
Advertisement
Well now it's time for serious pay back.
One gamer has discovered a glitch in the new FIFA 17 demo which pretty much allows you to score every single time.
Yes, we know it's not fair. Yes, we know it's not ethical. But do you want to beat your smarmy pal 10-0, or what? Winning is winning.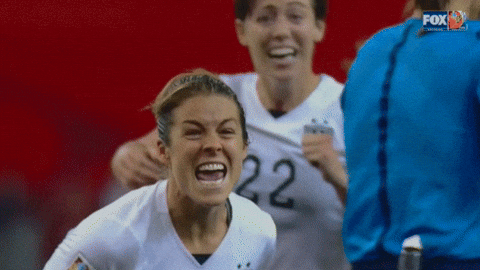 Advertisement
It appears to be a similar glitch that afflicted games in FIFA's 15 and 16 incarnations, but YouTuber Kosh claims it's back.
Whether it will still be there when the final version comes out on September 29, it remains to be seen, but Kosh explains how it works.
"The glitch is simple. You want to call a player to you when you're taking a corner, you want to press LT [on Xbox or L2 on Playstation] as soon as you get the corner so the player comes to you.

"Then you want to press LT [or L2] again when you get the ball with the player to move to the byline of the corner and then take a cross straight away, and the keepers get glitched.

"I don't know how it happened but the keepers get glitched and can't get close to the ball and you have a very, very good chance to score the goal.

"This glitch works like 99% of the time. I mean 99.9% of the time, you're probably going to score from it but I guarantee you're going to get the cross in and you're probably going to get a header on the ball like 100% of the time

"The only thing that I can't predict is if the defender is going to get in the way

"But for sure the goalkeeper gets glitched, he can't reach the ball, all you have to do is have tall players in the box to head the ball into the back of the net."
So if the game's going against you or your smug pal is giving you a hiding, this is Plan B.
Advertisement
You're welcome...
We review a crazy All-Ireland final and chat to Lee Keegan about his special relationship with Diarmuid Connolly. Listen below or
subscribe here on iTunes
.
Advertisement