6 years ago
The single most damning stat about Van Gaal's dreary possession obsession
Dominating the ball is all well and good, but it's what you do with it that counts.
And there is the distinct feeling amongst Man United fans that their team is doing very little with their pointless plodding ponderous possession.
Advertisement
Louis van Gaal is adamant that Man United do play attacking, exciting football, and that the only reason that they aren't banging in the goals is due to poor finishing.
But this set of Premier League stats make a complete nonsense out of such excuses and vindicate the supporters' growing chagrin...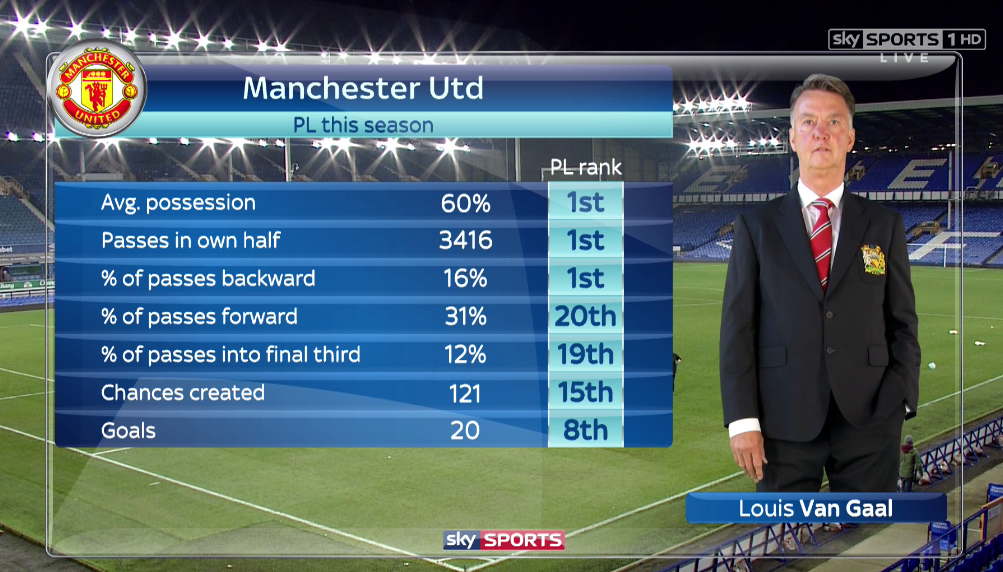 That's right - despite the fact that Man United boast more possession than anyone else, their ratio of forward passes is the very worst.
Advertisement
And of course they have completed more passes in their own half than the rest of the Premier League.
Not only that, only five teams have created fewer chances, and only one side has a lower percentage of passes in the final third.
Sideways, backwards possession. No wonder they struggle to find the net.