7 years ago
Six new roles for Wayne Rooney that make as much sense as holding midfielder
We thought it was very lucid, slightly ridiculous dream. It was not.
We hadn't been on the cheese before bed; it was not our sub-conscious having a laugh. Trevor Sinclair, in his capacity as a professional football pundit, defended Wayne Rooney's poor form by suggesting he was being played out of position.
Advertisement
Some would agree. They'd argue that despite the drastic slowdown of his goal ratio, and even more drastic slowdown in how fast his little legs move around the pitch, Rooney is best deployed as a striker. But Sinclair didn't mean that.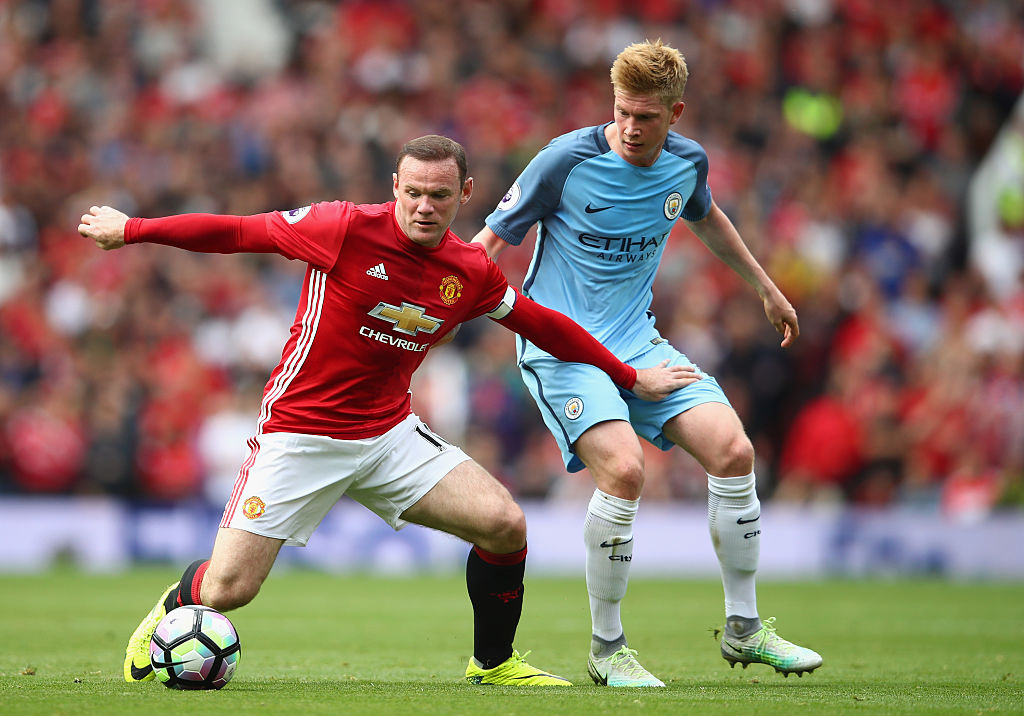 He argued that due to his lack of mobility and pace, Rooney's best position is now at number four, as a holding midfielder. So as the Manchester United captain's powers wane, he can retire to the leisurely role performed by N'Golo Kanté.
"I do feel he's gone enough to be in that team, but it's the position that he's playing in. For me, he's a number four or holding midfielder now. I don't think he's got the mobility to get around, I don't think he's got the pace he once had."

- Trevor Lloyd Sinclair,  September 18, 2016AD
Advertisement
Mark Chapman did a fine job of not laughing in his MOTD2 colleague's face, and credit to Sinclair, he said it all with a look of complete sincerity - despite it being a twist that would cause even Eastenders' most daring scriptwriters to blush.
It got us thinking: maybe we should be more creative in our analysis. Perhaps, like the Edward de Bono-esque Sinclair, we should think outside the box a little more. So with that in mind, here are six alternative uses for Wayne Rooney at United...
Sweeper
Let's out-Sinclair Sinclair for a moment. What if Rooney is already past the point of no return when it comes to dropping back into a deep midfield position. It may already be too late for him to go from the next Scholes to the new Alonso.
Advertisement
We're thinking Waynz Rooneybauer - sweeper extraordinaire. We can see it now, the Scouse Matthias Sammer, elegantly striding out of defence with the ball at his feet, before delicately spraying a 50-yard pass out of play for a throw-in. If nothing else, he's still faster than Daley Blind...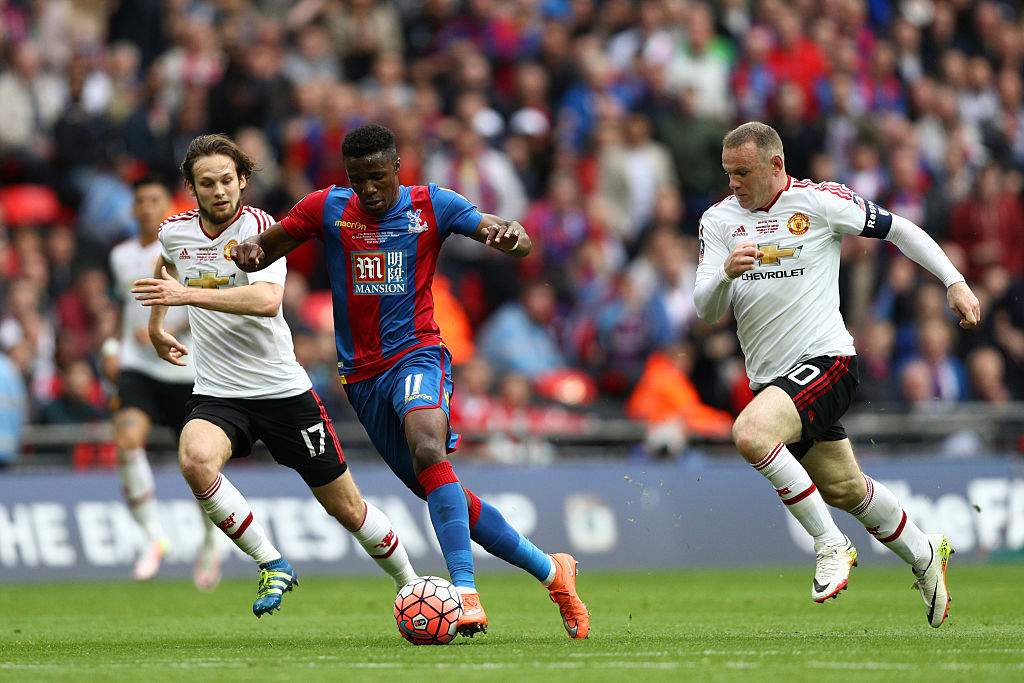 Goalkeeper
Dropping back to sweeper too much? Not enough more like. Expand your horizons, man! Live a little like Trevor Sinclair! How's about we go waaaaay back like a Piccadilly Gold disk jockey - all the way back to playing goalkeeper.
Advertisement
It might sound daft, but why not? "He could play in any position, including goalkeeper. He played there in training..." is genuine quote from former coach Carlos Queiroz, and he's already proved in the last few years that he's not averse to hovering around the goal line, ensuring the net remains undisturbed.
His own statue
Let's face it - Wayne Rooney is a United legend. He is currently on 246 goals, making him the club's second top goalscorer of all time. What's more, his 194 Premier League goals make him the competition's second top scorer of all time.
What better way of marking these extraordinary achievements than a statue outside Old Trafford? To avoid the kind of criticism that Alan Shearer's statue has attracted (for looking nothing like him), Rooney himself could act as the stationary figure gaining praise from observers for just for standing there - he kind of does that already.
Advertisement
Steward
Anyone who suggests that Rooney has nothing to offer the current Manchester United side is either a bare-faced liar or simply doesn't get football. No one - and we mean no one - shouts in the referee's face and flaps his arms about like our Wayne.
It is such finely-honed skills like this that make him ideal for the role of match-day steward at Old Trafford. The staff at the Theatre of Dreams have an obsession with making excitable fans sit down and nothing Rooney has done of late suggests he is particularly keen on getting the supporters off their seats.
Press Officer
Why not cut out of the middle-men altogether? Instead of having the likes of Paul Scholes, Owen Hargreaves, Gary Neville, Jamie Carragher, Steven Gerrard, Rio Ferdinand and other ex-teammates convincing the world that Rooney is not in fact playing shite week in, week out, he could do it himself.
Manchester United could do with some good press of late, so why not hire the man who seemingly has the media in the palm of his hand? Plus if he's so vital to the club's commercial plan, he could help out there too - have you seen his wine ads?
Class of '92 member
If Ryan Giggs (Class of 90) and Phil Neville (Class of 93) can claim to be part of the Beckham/Scholes/Butt/Savage 'golden generation', then why can't Rooney be squeezed in there too?
The Co92 seem well on their way to world domination - buying football clubs, running hotels and restaurants, building skyscrapers, etc - and Wayne would only add to their worldwide brand. As an added extra, he might even get a game or two for Salford City...presumably playing as a holding midfielder.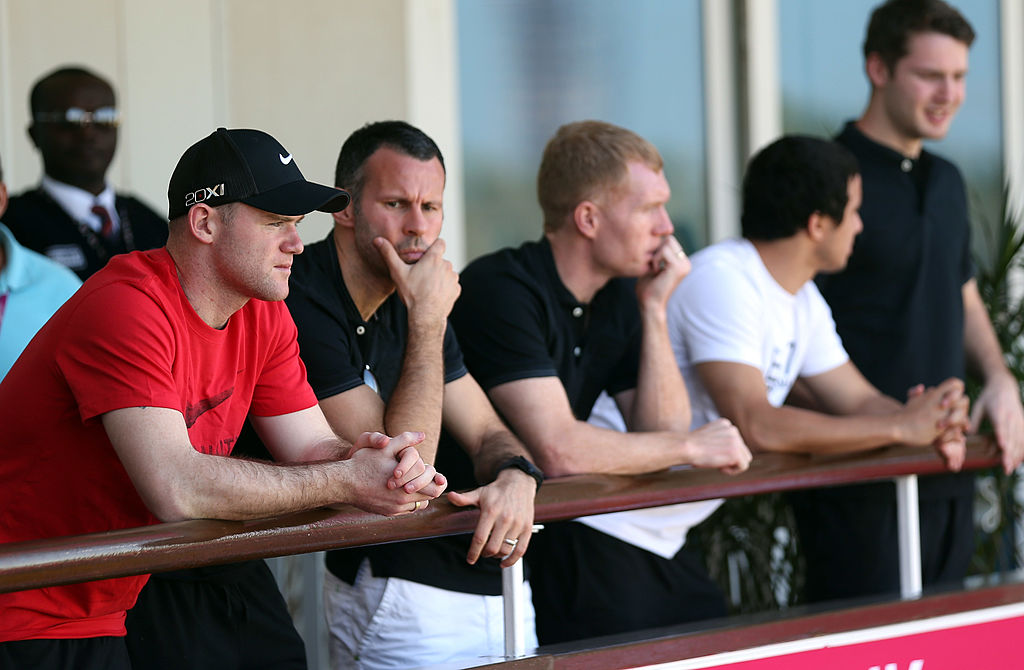 We review a crazy All-Ireland final and chat to Lee Keegan about his special relationship with Diarmuid Connolly. Listen below or subscribe here on iTunes.