4 years ago
Manchester United fans suddenly very excited about signing Paulo Dybala after promising report
Done deal... ish.
Manchester United are currently in a bit of a funk. At best, they are experiencing a slump in form and seem impotent and uninspired over the festive break. At worst, it looks like Jose Mourinho has run out of ideas and the Old Trafford faithful are running out of patience with a manager who may - just may - be past his best.
Advertisement
What we've seen in recent seasons is that every problem at the club has been dealt with in the same fashion - go out and try and buy a very expensive 'marquee' signing. It hasn't really worked out as hoped. Either they end up embroiled in a largely futile attempt to sign that one main target, or they actually buy someone and the funk continues.
There is still an enduring sense that Mourinho is collecting a number of talented (and very well paid) individuals, rather than building a functioning team. It is less about the collective, and more about star players being tasked with 'turning it on' when required. And surprise, surprise - there's another star name they're looking at now.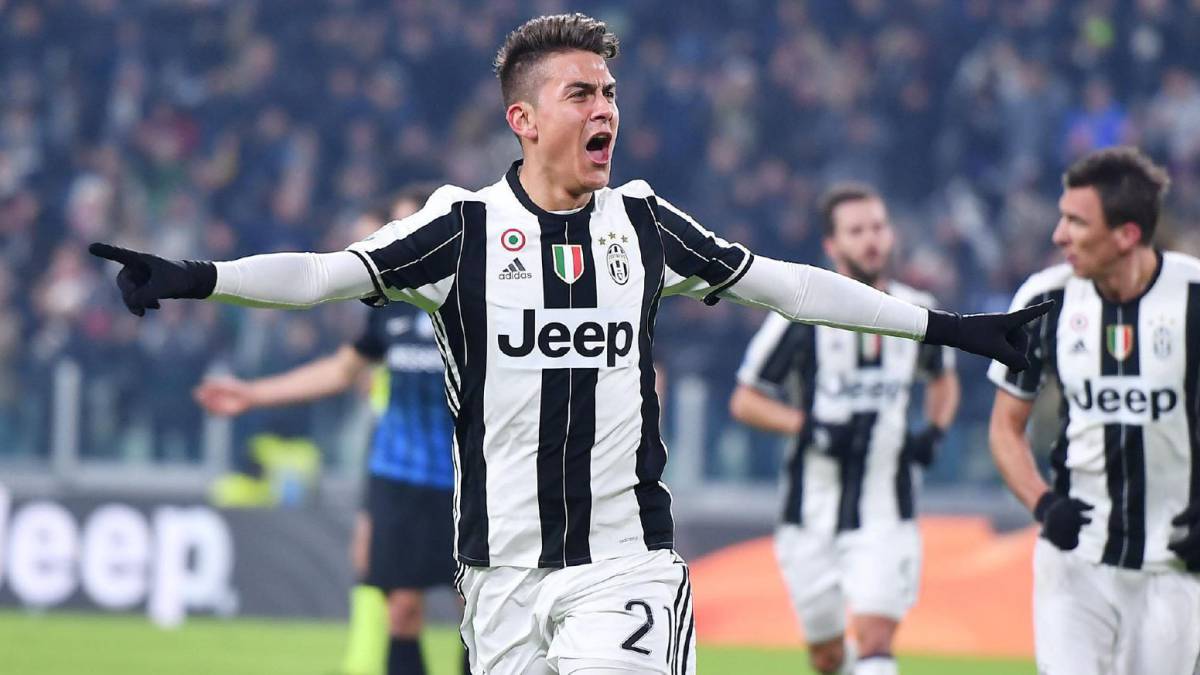 Paulo Dybala isn't experiencing the greatest season of his professional career, but he remains one of the most exciting talents in world football. Many see him as one of the future greats to compete with the likes of Antoine Griezmann and Neymar as the next great generation after the Ronaldo/Messi era.
Advertisement
At the start of 2018, United fans are getting excited about the likelihood of the mercurial Argentinian leaving Juventus for Old Trafford.
That's partly because the Mirror are reporting that Dybala is now Mourinho's number one transfer target, and plans to use Paul Pogba - as a pal of the 24-year-old - to entice the player to join.
But rather more fancifully, the supporters seem just as excited about the news that the Juve man has signed to Adidas - meaning of course that he is automatically heading to United, who are also sponsored by Adidas. Even though Adidas also sponsor... Juventus. This may feel like a bit of stretch to many of us, but try telling that to this giddy lot...
Dybala just started wearing Adidas 👀

— Ste Howson (@MrStephenHowson) December 31, 2017
Advertisement
Dybala has just started wearing adidas 👀 what does that mean?

— Mr Shadrack (@flashysmith1) December 31, 2017
Dybala signing with adidas will be good for united

— 10 (@isoquince) December 31, 2017
Advertisement
Dybala diminati MU, lalu tiba2 dikontrak adidas, naga2 nya pogba 2.0 nih

— Syaiful bahri (@ipul_bahriasep) December 31, 2017
Adidas will push Dybala to Manchester United in view that the Red Devils sell more shirts than Juventus. #moneytalks #adidas #dybala https://t.co/eZ7eQAkZEv

— Stephanie Galea (@Steffi20mlt) December 31, 2017
Advertisement