4 months ago
FA Cup age old tradition broken ahead of this weekend's final
A first time for everything.
A classic FA Cup tradition has been broken for the first time ahead of this weekend's final.
Advertisement
Manchester United and Manchester City will go head to head with each other at Wembley Stadium on Saturday as City look to continue their hunt for a famous treble while United are looking to add the trophy to their Carabao Cup win earlier in the season.
As the oldest football competition in the world, the FA Cup has many traditions but for the first time in it's 152-year history the trophy will be partially engraved before the game kicks off.
Usually, the name is engraved in the days or months after the game but whenever one of City or United lift the trophy, the word 'Manchester' will be visible.
Of course, depending on the winner, the words 'City' or 'United' will be added accordingly.
Advertisement
The official trophy and silverware provider Thomas Lyte opened up on this year's historic final and the decision to partially engrave the trophy beforehand.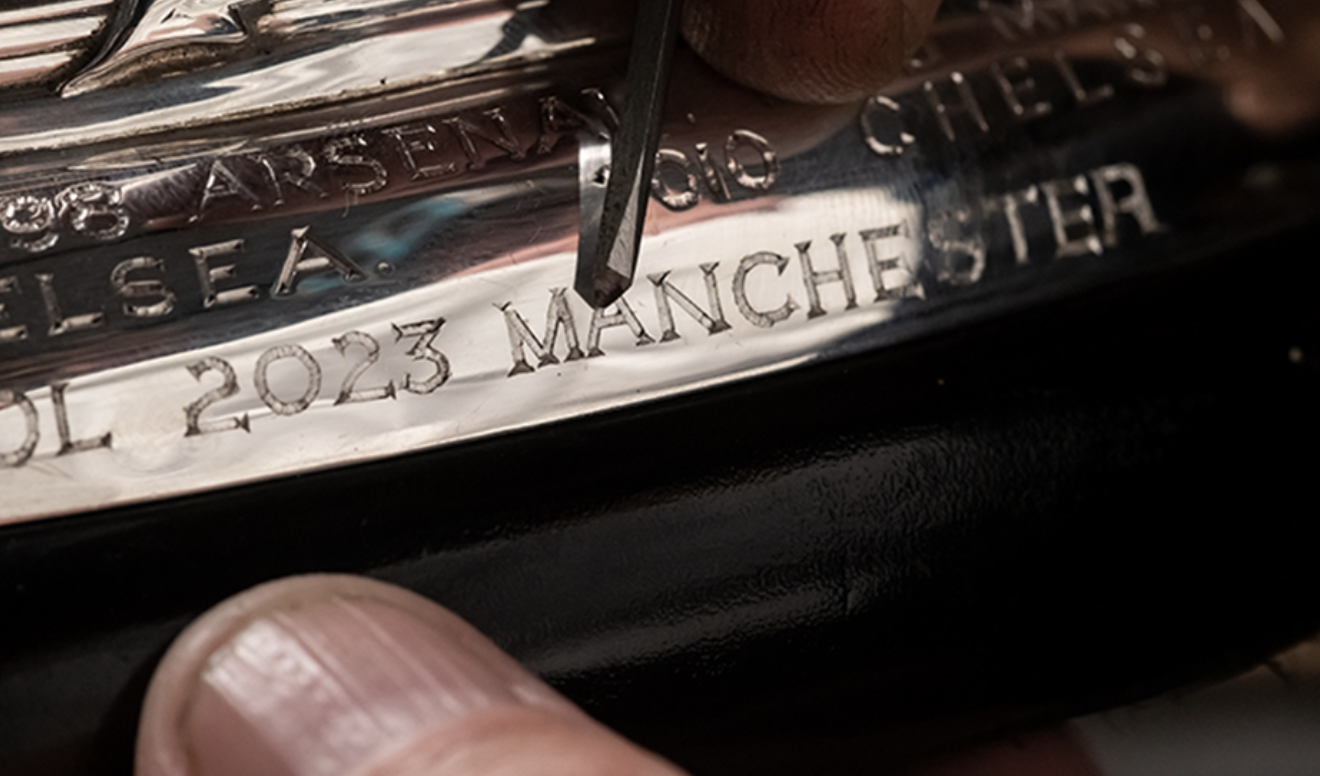 "We regularly welcome the Emirates FA Cup trophy into our fine silver workshops at Thomas Lyte for engraving, repairs, and restoration," said Thomas Lyte CEO, Kevin Baker.
"This iconic symbol of football excellence holds a special place in the hearts of fans and players, and it is our responsibility to ensure its impeccable presentation and preservation."
Advertisement
Baker then added: "The Emirates FA Cup team approached us, as the official makers and custodians of the trophy, with an extraordinary request. Recognising the rarity of the two clubs sharing such similar names, they asked us to engrave the word "Manchester" on the trophy before the momentous showdown.
"This request is unprecedented and a once-in-a-lifetime opportunity. Engraving the trophy with the name of the city that would eventually win the title, even before the final match, is a remarkable gesture.
"Each stroke of the hand engraving tools symbolised the historical significance and immense anticipation surrounding this fiercely contested Manchester derby."
Related links.
Advertisement