7 years ago
Kimbo Slice's son won't be fighting on the Bellator London card in place of his late father
MMA fans across the world are still coming to terms with the death of Kimbo Slice.
The street fighter-turned-MMA-star, whose real name is Kevin Ferguson, died in hospital aged 42 and the cause of his death has yet to be confirmed.
Advertisement
Slice, who made his name in bareknuckle YouTube fights, had been due to fight on the Bellator London card on July 16 against James Thompson.
Bellator bosses are frantically searched for a replacement for the main event, but suggestions that Kimbo Slice's 23-year-old son Kevin Ferguson Jr could step in are wide of the mark.
Kimbo's son won his debut fight against Tom Brink in spectacular fashion - with a ruthless first round KO in the same fashion his famous father was notorious for.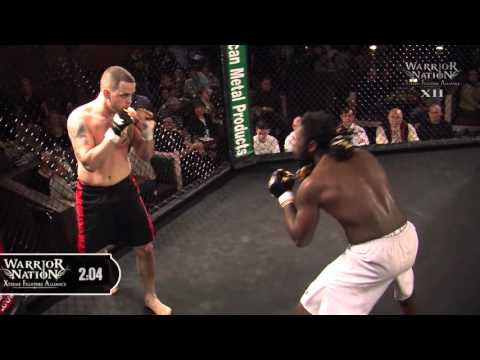 Advertisement
But the Mirror report that Bellator promoter Paul Hennessey has considered the young fighter, nicknamed 'Baby Slice', as a replacement.
He did confirm that the MMA organisation are determined to host the London event given the wealth of British fighting talent on the undercard.
Hennessey said: "We are approaching all the top Bellator stars available to come in as a late replacement.
"We understand the circumstances of coming in as a late replacement are difficult. Liam McGeary will not be approached due to his knee injury."
Advertisement
British former UFC star Paul Daley won't be able to get his revenge on nemesis Josh Koscheck after the American pulled out of the contest for an unknown reason.
It looks like Brazilian Douglas Lima, who is a former Bellator welterweight champion, is expected to step in to face the Nottingham-based heavy-hitter.