5 months ago
Wayne Rooney compares Aaron Ramsdale to Peter Schmeichel
'The whole package makes him the closest thing I've seen'
Wayne Rooney has sensationally compared Aaron Ramsdale to goalkeeping legend Peter Schmeichel.
Advertisement
Ramsdale has been a key figure in Arsenal's side since joining from Sheffield United in 2021 after his initial arrival to the Emirates Stadium for £30m.
The 24-year-old has been in-between the sticks for every Premier League game this season but was at fault on Friday night as he gave the ball away to Carlos Alcaraz, who opened the scoring in Arsenal's dramatic 3-3 draw against Southampton.
Despite the error, Rooney is still a huge fan of the England international and believes that he has what it takes to go to the very top.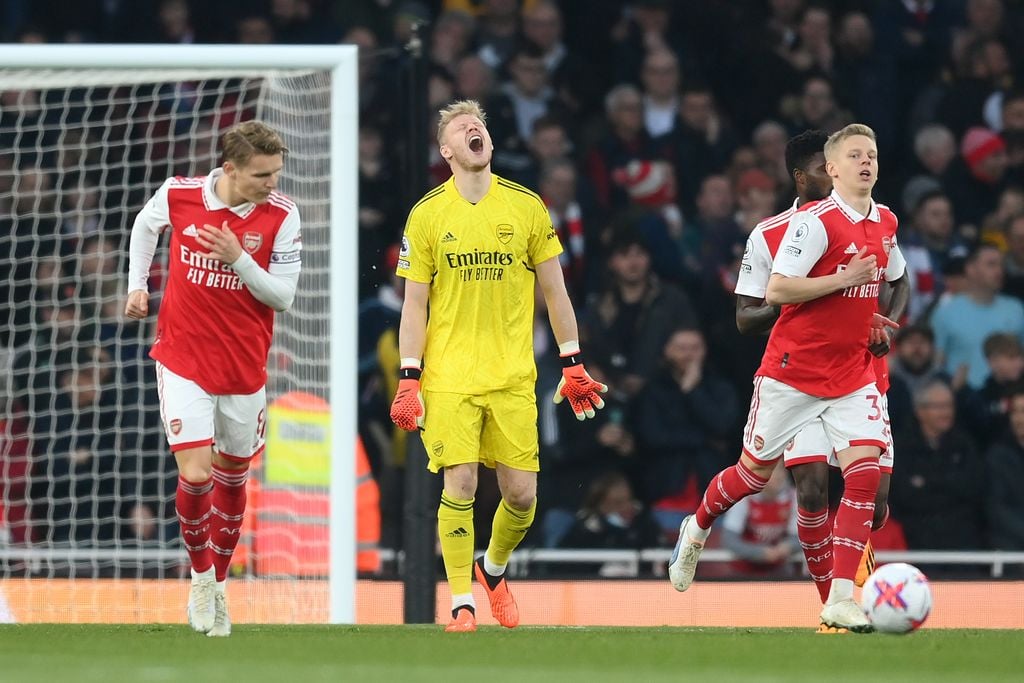 Advertisement
Writing in his column for The Times, he said: "I'm a big fan of Aaron Ramsdale.
"Despite his slip-up against Southampton, he has made a number of fantastic saves and played with huge presence.
"Normally, with goalkeepers, you want them to have character and presence but you want them to have calmness as well. If you're going to be as vocal and extrovert as Ramsdale, you have to back it up with your performances, because otherwise, it all looks a bit cocky.
"Well, he does and he reminds me of Peter Schmeichel. Obviously, Ramsdale has to keep improving to get near Schmeichel's levels but the whole package makes him the closest thing I've seen for a long time to the Great Dane."
Advertisement
Arsenal face Manchester City on Wednesday in a game that could all but decide where the Premier League title ends up come the end of the season, with the Gunners currently five points ahead, however Pep Guardiola's side have two games in hand.
Related links: