2 months ago
Man United detected Sofyan Amrabat injury during medical but went ahead with transfer
United have given no indication of when Amrabat will be fit.
Manchester United fans may have to wait a while to see new signing Sofyan Amrabat in action.
Advertisement
Amrabat joined the club on loan from Fiorentina on deadline day after United spent the majority of the transfer chasing the Morocco international's signature.
After failing to complete a permanent deal, Erik ten Hag's side opted to loan the midfielder for a fee of £8.5m while also having the option to sign him long-term for £21.5m.
Although his signing was completed, The Athletic reported that staff at Man United detected a "minor back injury" during his medical but decided to push through with the move as they felt that it wouldn't be serious.
Advertisement
The midfielder revealed that he struggled with back issues during Morocco's impressive run to the semi-finals of the 2022 World Cup and was unsure if he would be able to feature in their famous win against Spain.
Back in March, he told The Athletic: "What people don't realise is that I didn't even know I could play that game.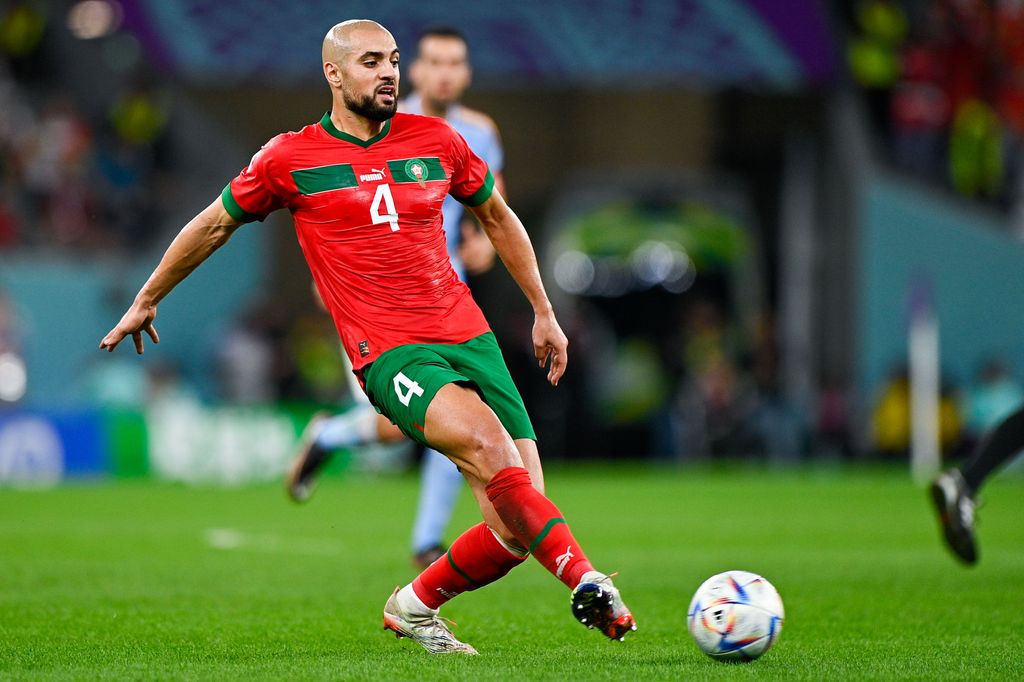 "I had a back injury. It came out of nowhere, the day before the game. I couldn't move, my back was locked. I worked with the physio until three in the morning to try to make it better. We tried everything and I didn't sleep at all because it was so stressful. All I was thinking was, 'Can I play?'
Advertisement
"On the morning of the game, I was still in pain. I spoke to the coach and he told me, 'You have to play, we need you, it's the World Cup, your country needs you'. It was not an option for me not to play. But I was scared of letting anyone down with my performance.
"I didn't know how I was going to do it. I hadn't slept, I felt tired, I had back pain. I did the warm-up and I was still not good. So I told the coach again, 'I want to play, but as long as you know you may have to change me after 10 minutes'.
"I had an injection and when I heard the referee's whistle I just forgot everything. I played like crazy. It was 120 minutes because the game went to extra time. I ran 15 kilometres, the most of everyone on the pitch."
Amrabat could make his United debut against Brighton at Old Trafford on September 16.
Advertisement
Related articles: