Suddenly it all makes sense...
Many claim this Philippe Coutinho tweet proves he has been using Liverpool all along
A lot of Liverpool fans can't help but feel a bit let down.
Despite all sorts of newspaper rumours and banterous taunts from rival supporters, they have maintained that Philippe Coutinho is a decent kid with Liverpool's best interests at his heart.
Of course a player of immense talents was always going to attract the attention of Europe's very biggest clubs, but one thing was for sure - he wouldn't kick up a fuss.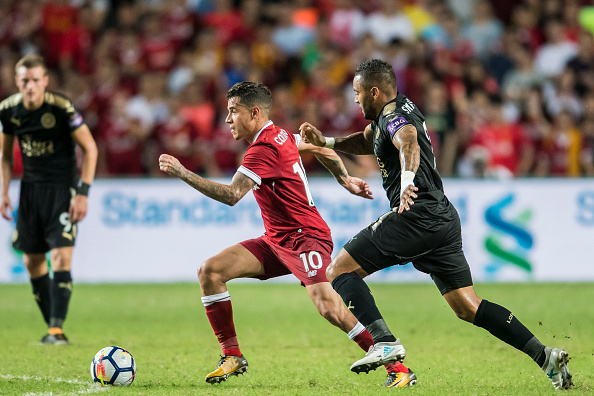 'He's not kind of player' and 'Coutinho loves the club and wouldn't do that' were the kind of refrain you'd see on social media whenever it was suggested that the Brazilian would force Liverpool's hand and manipulate a move to Barcelona. But on Friday it became clear that the supremely talented 25-year-old had done just that and handed in a transfer request.
Hindsight is a wonderful thing, but many fans are now quoting and referring to a seemingly positive tweet that Coutinho shared with his followers back in January 2013. It was after he'd just been plucked from Inter's bench for a bargain £8.5m and granted a work permit to play for the Merseyside club. He was clearly chuffed at the exciting move:
'Liverpool is a great club with great players. I'm feeling very happy. It's a very important step in my career.'
Liverpool is a great club with great players. I'm feeling very happy. it's a very important step in my career.

— Philipe Coutinho (@Phil_Coutinho) January 30, 2013
Advertisement
Of course far too much can be read into these things, but many are now noticing that even as a novice 20-year-old joining the mighty Anfield giant, he referred to the club as an 'important step' in his career. So in other words, a rung on the ladder to bigger things rather than a final destination.
Perhaps we as sentimental fans are too naive in thinking football is about more than money and lucrative transfers to the next willing patron.
While you're here, check out the latest episode of #SportsJOElive where we had big wave surfers Peter Conroy and Gearoid Mcdaid alongside Dublin Ladies football stars Sinead Aherne and Sinead Finnegan in the studio!
Read more about: