1 week ago
10-minute sin-bin could be introduced to football in major rule shake-up
Changes are being made to improve the behaviour in football
The International Football Association Board (IFAB) are considering a number of rule changes in an attempt to tackle the rising number of disciplinary issues during games. The headline-grabber is a sin bin proposal.
Advertisement
Last month, the IFAB highlighted that confrontational behaviour was the "primary reason" for why games were being brought to a halt.
At the end of this month (November), the IFAB will host their Annual Business Meeting where according to The Times, they will discuss a range of topics that incident, but is not limited to, behaviour on the pitch.
Previous efforts have included only allowing captains to speak to referees in order to "mellow participants". One of the freshest ideas being touted is the introduction of 10-minute sin-bins, as seen in rugby.
During the 2017/18 season, sin-bins were successfully trialled before being rolled out across 31 leagues throughout the 2018/19 season as part of their pledge to improve the match day experience.
Advertisement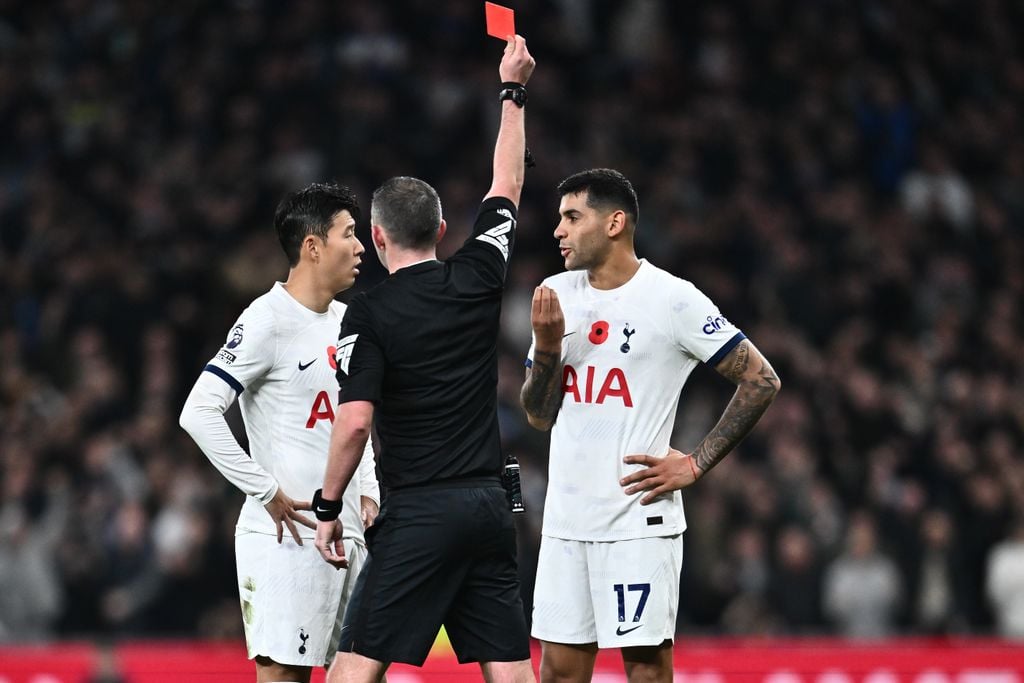 "It starts at the top" - Sin bin could curb ill discipline
Lukas Brud, who is the CEO of IFAB, told The Times: "We have identified participant misbehaviour as a major problem for football and it will be the main topic for IFAB for the upcoming years.
"We are looking at what we can do either via the Laws of the Game or recommendations and guidelines for additional measures.
Advertisement
"Sin-bins for dissent have worked well in grassroots football, and some believe these could also be tested at a higher level, with trials in more senior football.

"Players may not worry so much about getting a yellow card for saying something inappropriate to a referee, but it can make a big difference if they know it means a tenth of the match off the pitch."
Brud added: "It starts at the top. What the football idols do in a match, kids and adults in amateur football will copy the next day.
"There is a big problem with retaining referees or motivating people to start refereeing. They see what is happening on the pitches, they feel the abuse and are in fear of assaults.
"We need to protect the integrity and image of the game and help referees to manage improper behaviour better."
Advertisement
WATCH HOUSE OF FOOTBALL:

Related links:
---